I have been looking for a free grammar checking software to check my writings, my resume, and CV. As a non-native English speaker, the most shameful event ever is to show your weakness in your English writing.
Here I found one that has been very useful. Let me share the 10 Perks to use This Free Grammar Checking Tool here and hopefully, it will benefit you the same.

1. What is Grammarly?
Grammarly is a Free Grammar Checking Software plugin or add-on tool, to help us with grammar check, spelling check, restructuring sentences on our copies and writings. AI has done an awesome job here, to detect, and to give good suggestions to help complete a full write-up.

I am happy to share how Grammarly has helped me along my writing journey, and many more writers to become good content writers.
2. Grammarly is good for…?
Copywriters – eg: professionals who work in an advertising agency
Content creators – eg: bloggers, writers
Content marketers – eg: Marketing executives, producers
Creative writers – eg: Social media content providers
Authors – eg: book, kindle, scriptwriters
Academics – eg: Professors, teachers, and students
Marketers – eg: CEO, Business Owners
3. Grammarly Is Good For You If…
Not confident enough with your English writings
Feeling embarrassed by your writings
You want to improve your writing
English is not your native language
Looking for an easy-to-use and FREE tool
To check plagiarism content (by your hired writers)
4. 10 Perks to use This Free Grammar Checking Tool
Grammarly using AI to identify how well our content delivers. The correctness of grammar and clarity of sentences. Does the content has good engagement? Does the message being delivered well? Suggestions will make our content easier to read and more approachable. It works on email, website forms, word documents, social media posts, and any website builder.
Each paragraph will have a cute icon below, the cute indicators as below, to remind yourß tonality of your writings.
More functions:
b. Sentences Structure
Grammarly checks content readability, length of paragraphs, Grammar will give suggestions for better ways of word rephrasing. As such:
c. Punctuation Check
Highlighted messy date format and suggested the right way of using punctuations.
d. Spelling Check
e. Language Preferences
If you are coming from a different country and using your preference of English, you can change it at the setting:
f. Taylor Your Writing Style
Separate professionals can write in-styles base on individual professionals. You can have your unique writing styles, simply do personalize settings as below, your content can target certain age groups and different markets.
Let say you might have some new jargon, trendy yolo words that you would love to use it often, you can use the "Add to dictionary" function, to avoid being alert again. Grammarly is very flexible even the free version.
g. Weekly Report
Grammarly taking the great initiative to email you, about your writing milestones. It shows you the total of words that Grammarly has checked for you weekly.
h. Plagiarism Checker – premium
Premium Grammarly service is able to check plagiarism work. Any copy-and-paste or similar content from other websites will be detected. If you hire writers to write and to ensure there is no replication content, this function is very useful.
i. Vocabulary Enhancement – premium
Premium service looks for alternatives and synonyms for your overly used mundane words. We tend to keep using the same word too many times. Grammarly helps we look intelligent!
j. Fluency – premium
Premium service makes sure there is fluency in your sentence flow, and lines that are making sense and it is comfortable to understand.

6. Where can I use it?
Grammarly works on Chrome, Safari, and Firefox, across all mobile devices and desktops. The add-on extension works with Gmail, Yahoo, Slack, Google Docs, Messenger, Outlook, Facebook, Twitter, LinkedIn, and more. You name it.
Grammarly Online Editor: If you prefer not to have the add-on or plugin on your browsers or computer. You can create an account on Grammarly website, you will see this on the right and below:
a. Grammarly works on Mobile too!
Install Grammarly App into your phone, the mobile phone keyboard appears as a customized keyboard. It works on typing messages or creating new posts on social media, don't worry Grammarly has you covered!
7. Customer support
24-hour web support on all issues related as above
Helpful FAQs Search page
You can sure submit a ticket if all above can't help
8. My Verdict
I have never used such a convenient grammar check tool. Not in Microsoft words or google doc. Now, Grammarly is absolutely a must-have tool for me to create QUALITY content. It definitely has helped me abundant in improving my English writing.

Not only that, I feel good receiving reports from Grammarly that shows me the total amount of grammar checks, is my content sound supportive, cooperative, and friendly, or motivational. This recognition makes me feel confident to write more.
9. Grammarly latest deals
The Free version is good for personal blogs, the free functions are sufficient to help us create good content.
Premium version is for you if you need to hire writers, freelancers to write for you on your behalf and content quality is important.
The Business version will be good for teamwork, whereby the writing style should be aligned, and more people can use it too.
Click here to try this 10 Perks to use This Free Grammar Checking Tool!

Is there any other grammar Checking Software out there? Is that compatible with Grammarly?

Please feel free to leave me a message and share your experience!

Please check out my other reviews here.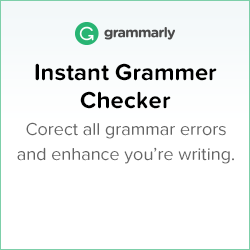 Grammarly
0 - $12.50 / member / month
Online or offline
10.0/10
Pros
Easy browser add-on extension
Check tonality and phrasing
Working on smartphone keyboard
Interface user friendly
Immediate live check as you type
Cons
AI overwriting our creative copies
Friendly grammar police